Melbourne International Millinery Competition 2022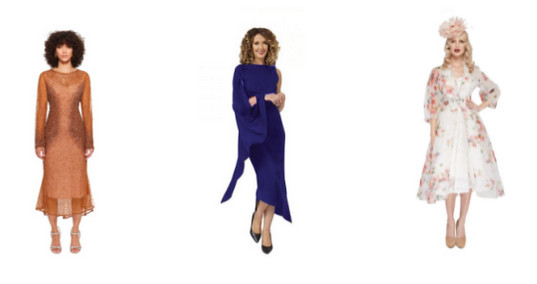 Australia's most renowned millinery competition is back for the sixth year!
This year's theme is …… Mother of the Bride …… and Bridegroom of course!
It's a theme that encompasses respect and a sense of occasion for a very important event in our lives - the wedding. Let's see if we can promote this concept a little bit more in countries like Australia.
Weddings are celebrated quite differently in different parts of the world.
Did you know, for example, in the UK it is only this year that the law allows couples to get married outdoors. Previously, marriage had to take place in a building or structure.
In Australia you can get married at a winery, in a rainforest, even on the beach.
This year's theme asks you to design and create a hat for the Mother of the Bride wearing one of these three outfits. We will send you swatches for all three outfits. You can choose, when you receive them, for which outfit you would like to design.
The Competition
The 2022 competition saw milliners being challenged to make a headpiece to go with a specifically designed outfit. Three dresses made by Vivienna Lorikeet Designs were chosen for their colour and style diversity. Entrants were sent photos of the outfits together with fabric swatches for colour matching.
The theme, Mother of the Bride, needed careful consideration: don't outshine the bride, ensure you look fabulous from the back, and make sure there is space around the face for photos.
View the hats on the gallery here or follow us @mimc_competition on Instagram for detailed descriptions and feedback from the judges of all the entries.
MIMC 2022 Competition Winners
The standard was, again, very high, and the competition very close! The two hats that scored the most from our four judges ended up with the same number of points, so were awared joint 1st place.
Congratulations to the winners. Images of their hats are below.
Results
1st Place
Wendy White - Pink Delight
1st Place
Faye Partridge - Wedding Heaven
3rd Place
Holly Sansalone - Love in bloom
People's Choice
Stephanie Smith - Susan